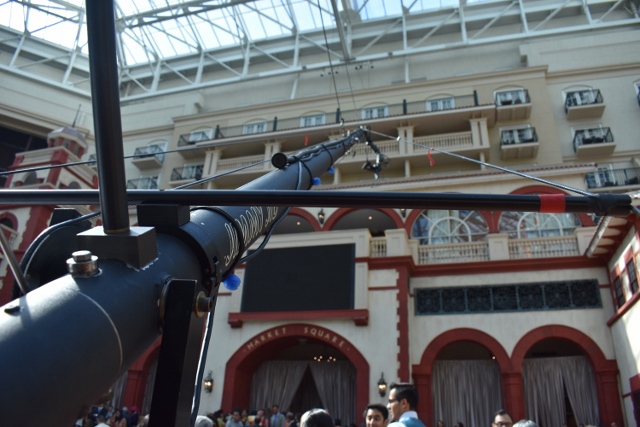 DLA Productions
Thank you for visiting DLA Productions. We own and operate a Jimmy Jib III camera crane. A camera jib crane is a valuable tool for television and film productions. It can add increased production value to projects that include sporting events, festivals, award shows, reality shows, motion pictures, corporate events, and more. The Jimmy Jib is versatile in that it can be used indoors or outdoors and can be configured to different lengths depending on the needs of the project. In addition to the jib services, Alejandro Tallon is also available as a freelance Technical Director. We can also put together a multi camera shoot for your live event. Let us help you with your next production. Please feel free to contact us regarding your needs and how we can help.
Stanton Jimmy Jib
The Jimmy Jib is the industry standard for television and motion pictures in terms of portabale camera cranes. It is lightweight and has the ability to hold a maximum camera payload of 50 pounds. The included remote head can accommodate most cameras ranging from DSLRs, to broadcast and cinema cameras, providing pan, tilt, zoom, focus, and iris control (cinema zoom requires additional equipment).
Features
It has a lightweight design which is easy to set up and tear down.
Our jib be configured to multiple lengths ranging from a 6 foot reach to a 24 foot reach (30 foot camera height).
The remote head offers control of pan, tilt, zoom, focus, and iris. It can be configured to operate Cannon or Fujinon broadcast lenses as well as cinema lenses.
The three-wheel base can easily fit through most doorways. The pneumatic tires on the base allow operation both indoors and outdoors in off-road environments.